The Client:
Pomerantz Paper & International Concept Inc.
The Product:
Tally Accounting Package
The system is built on the latest industry standards, multi-user operating system Windows NT/2K/XP. With inherent advanced features and fast development environment of Visual Basic .Net as its development platform and front-end, the user interface makes the entry, navigation and usage of the application so easy and fast that it literally puts records, lookups, and reports on the user's finger tips.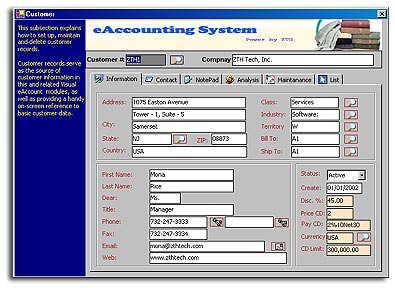 Selecting a scalable and dynamic Database Management System i.e. SQL Server 2000, this software package is capable of handling large volumes of data with high-speed computation, reliability and security. This package is designed to keep manual entries at a minimum and to automate all related updates and computations. At the same time it provides instant access to the required information.
© 2002 ZTH Tech Inc. - All rights reserved.